This article and documents that we link to contain details of suicide. If you are affected by the contents of this article, Gendered Intelligence run a helpline providing emotional support for people on waiting lists for gender affirming healthcare. If you are experiencing mental health crisis Samaritans are available by phone on 116 123.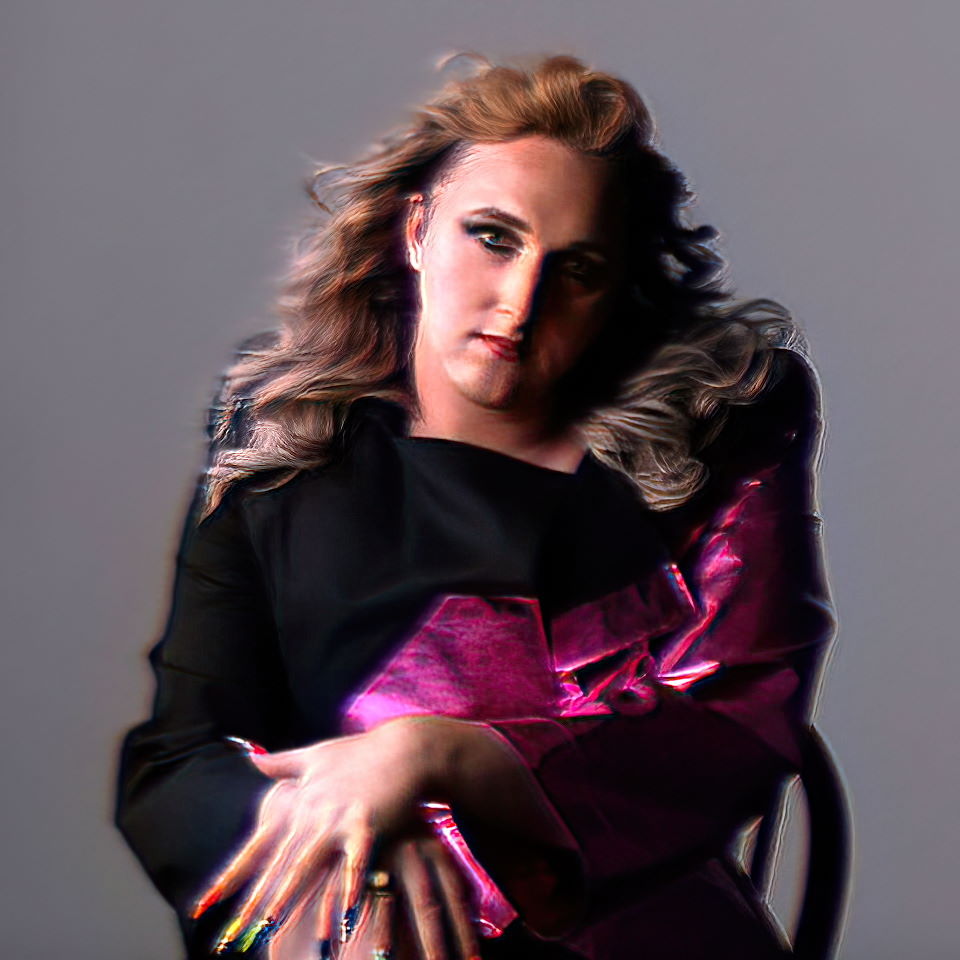 An inquest into the death of a 28-year-old trans woman, Sophie Williams, has concluded that the long waiting lists to access a Gender Identity Clinic, and lack of support for trans individuals on such waiting lists, contributed to her death. The coroner concluded that clinics providing gender-identity treatment both should, and have the power to, take action to prevent future deaths.
The inquest, investigating the causes of Ms William's death in 2021, concluded last month. Sophie Williams was described in a press release issued on behalf of her partner by law firm Bhatt Murphy as an "artist and activist". She was born in Northern Ireland and was living in Tottenham at the time of her death.
A Regulation 28 Report was issued by assistant coroner John Taylor. The Coroners and Justice Act 2009 allows a coroner to issue a Regulation 28 Report to an individual, organisations, local authorities or government departments and their agencies where the coroner believes that action should be taken to prevent further deaths. In this case, the Report was addressed to Barnet Enfield and Haringey Mental Health NHS Trust, NHS England, and the Tavistock and Portman NHS Foundation Trust.
In outlining the circumstances of Ms William's death, the assistant coroner details transphobic interactions with local health trust staff and neglect for Ms Williams' vulnerable state, among other key factors leading to her death.
One significant contribution noted by the coroner concerns waiting times for Gender Identity Clinics. Sophie Williams was left 'devastated' when she was notified that her time already waiting for treatment at the Northern Irish Brackenburn Gender Identity Clinic would not be taken into account upon her transfer to the Tavistock and Portman GIC. This was despite having already been on a waiting list for gender-affirming care for five years. According to the statement from her partner's solicitor, one such statement from the Tavistock came only two days before her death.
Trans Safety Network have previously reported on how both the Brackenburn and Tavistock gender clinics have both had a history of issuing alarming messages to patients on waiting lists indicating they might be at risk of losing their places after years long waits for treatment.
In light of the circumstances of Sophie's death, the Regulation 28 Report states that in order to prevent future deaths, clinics providing gender-identity treatment must provide greater support to trans people on the waiting list. This includes the provision of a helpline, mental health support, and a mechanism to determine whether certain patients (other than those who are terminally ill) should be given priority for receiving treatment.
Also implicated in the coroner's report was a recommendation by her local health trust to remove her anti-psychotic medication and a failure to assess and appropriately respond to the risks Sophie was facing as a vulnerable trans person experiencing severe distress.
The coroner's report describes "highly inappropriate" remarks made by healthcare professionals to Sophie. Although the nature of these remarks is not elaborated by the coroner, the press release by her partner's solicitors identifies these as misgendering and asking her when she "chose to be trans". The Report notes that to prevent future deaths, NHS trusts must provide regular training for staff on gender-affirming care and the needs of trans persons.
A statement by Sophie's friend Tony Attrill on behalf of himself and Sophie's partner Rupi Bond reads
Sophie was an astounding woman. She was a renaissance woman in that she applied her talents across a number of disciplines, all of which she excelled at. She was dedicated to the liberation of all people, a feminist, a believer in a united Ireland, and the co-founder of We Exist, an organisation which supports the trans community with grants towards vital health-care and living expenses. She was kind, gentle and generous and had a deep will to survive. She wanted desperately to engage with any treatment offered to her.

Sophie was failed by the institutions which were meant to provide care for her and which were meant to keep her alive. I hope that the outcome of this inquest prompts BEH Trust to seriously engage with the family and carers of their clients; whether biological or chosen. I hope that they address the transphobia within their institution. I hope that NHS England provides the adequate resources to GICs such that other trans people aren't stuck on seemingly endless waiting lists to access life saving care. I hope that I will be able to take small comfort in the fact that Sophie's death will prompt positive change in the institutions that were meant to care for her. I hope that others will not have to die in this way.
You can donate to We Exist's trans healthcare fund here.
---
Image used from Trans Day of Remembrance website, originally from Sophie Williams' personal website.
---
Tags: