Evidence has emerged that Calum Steele, the general secretary of the Scottish Police Federation (the union for Scottish police) and president of EuroCOP (a Europe wide federation of police unions) has an interest in and sympathies towards the anti-trans Gender Critical (GC) movement.
Since 2019 Steele has made a number of posts on Twitter demonstrating that he is aware and supportive of the goals of the GC movement1,2,3, repeating claims made by prominent GC figures and, particularly concerning for a high profile police officer, downplaying the deaths of trans women in custody. Steele follows a handful of key GC figures on Twitter, including GC academic and anti-trans conspiracy theorist, Jane Clare Jones and GC cause celebre Maya Forstater.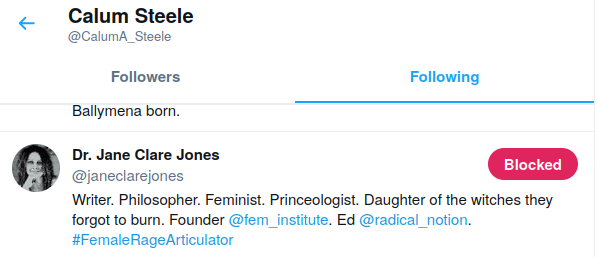 This is not the first time that Steele's social media activity has been a cause of concern. Steele has previously been the subject of disciplinary proceedings for his "flippant", "inappropriate and ­offensive" comments regarding Sheku Bayoh, a Black man who died in police custody4,5.
Steele has also taken his views regarding hate crime laws to the press, scaremongering about transgender protections by falsely claiming that they would lead to parents being "informed on" by their children for innocuous expressions of political opinion6.
With such a history of clear anti-trans sympathies, Steele's political power as a police union boss is a hazard to trans communities, particularly for trans people of colour, given his disparaging remarks about the deaths of black people and trans women in police custody.
---
References:
---
Tags: