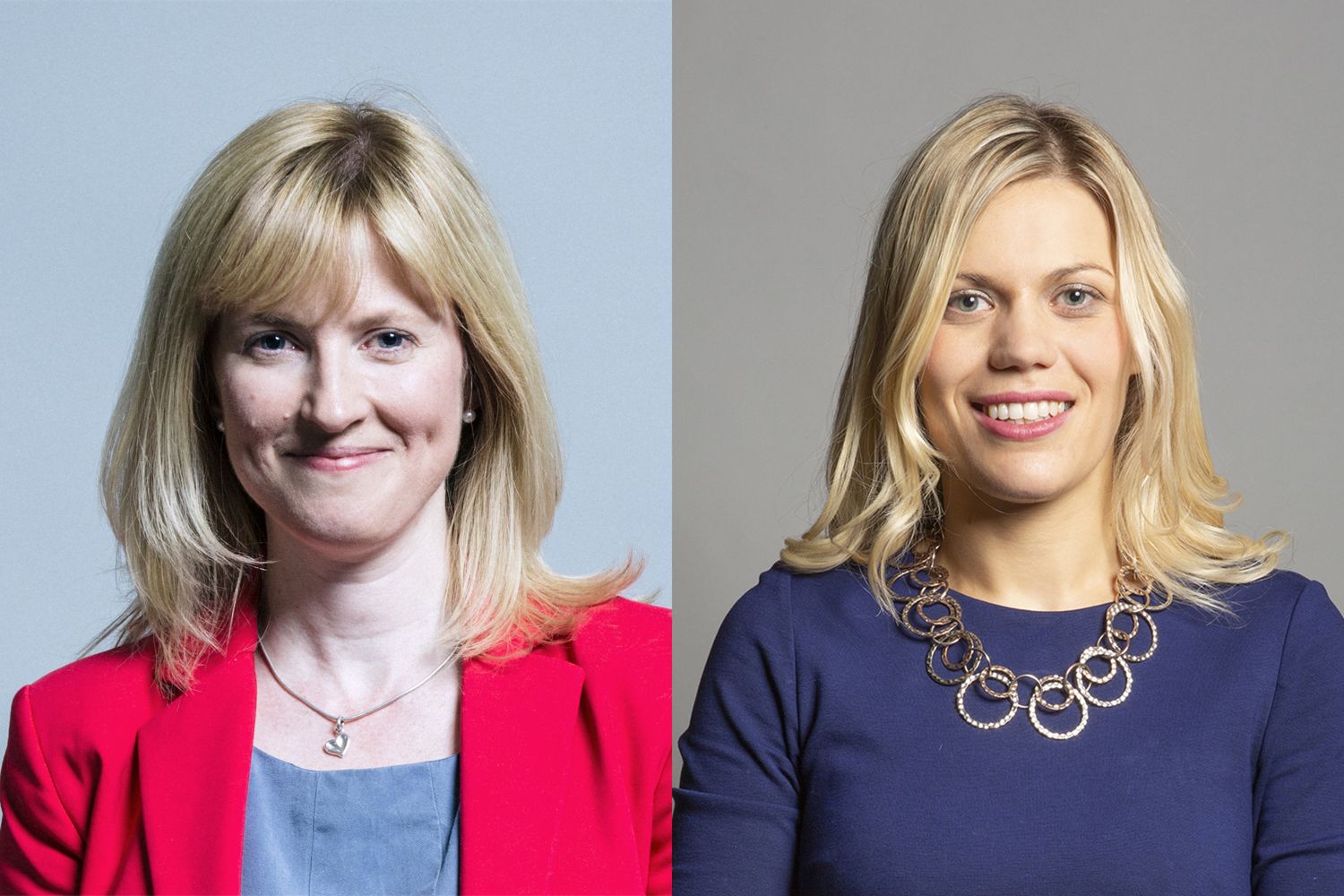 In a statement to the Daily Express, the Labour MP Rosie Duffield and Conservative MP Miriam Cates have declared that they are joining forces in order to prevent women's rights being "wiped out by stealth" by "a small group of extremist activists" (ie trans people) who want to "shut up" women.
The statement has been made ahead of the upcoming local elections on May 4th in order to encourage voters to challenge candidates on the doorstep, "pointing out [that] local councils have responsibility for changing room provision in sporting facilities and safeguarding of children". The article cites Maya Forstater on behalf of Sex Matters, "calling on candidates from all political parties to 'Respect My Sex if you want my X'.". Sex Matters recently released guidance encouraging parents to perform conversion practices on trans and gender-diverse children. Duffield and Cates state that they are "speak[ing] out" as part of an "appeal for the country to come together to protect women's rights."
This framing is thoroughly undermined by the fact that Conservative MP Miriam Cates has been a vocal opponent of fundamental women's rights. Miriam Cates adopts an extremely regressive view on the role of women in society: Cates has spoken on the importance of women marrying and having children, has established a think-tank committed to opposing no-fault divorce and same-sex marriage, and has spoken against expanding free childcare because childcare ought to be undertaken by mothers staying at home. Cates has also voted against abortion rights in Northern Ireland, sponsored an amendment which would allow campaigners to harass women seeking reproductive healthcare in the form of 'silent prayer' outside of abortion clinics, and is now seeking to limit access to abortion pills in the UK. Miriam Cates has also helped push a moral panic concerning child sex education, echoed racist rhetoric surrounding migrants, and is on the board of a Church accused of conducting gay conversion therapy.
Cates may be a woman in politics, but she is not a feminist. Rather, she is a regressive who has reliably adopted various far-right talking points. Despite her attempt to frame her anti-trans campaigning as centring on women's rights, she has continually been an outspoken opponent of women's rights on the most vital issues.
That a Labour MP would align herself with such an individual is deeply concerning, and highlights how thin the veneer of 'women's rights' is within the 'gender-critical' movement primarily concerned with the demonisation of trans people. Of course, this is not the first time that Rosie Duffield has indulged dangerous far-right rhetoric in pursuit of an anti-trans agenda. In March, Duffield liked a tweet engaging in holocaust revisionism, suggesting that trans people were not victims of the holocaust.
This awful alliance should worry all feminists. It should also act as a reminder that the 'gender critical' movement is one which is reactionary and conservative, not one which is actually centred on women's rights.
---
Tags: