The Evangelical Christian organisation the Family Education Trust (FET) held its annual conference on the 21st of May 2022 in London. The conference featured speakers from both conservative evangelical political organisations and figures from the Gender Critical (GC) movement, particularly those associated with allegations of Gender Identity Conversion Efforts (GICE). Controversial Irish psychotherapist Stella O'Malley, a director of Genspect, an anti-trans campaigning group, was a speaker at the conference. O'Malley was recently recorded stating that her goal is to "make sure that children are, if- if at all possible, are stopped from medical transition". Also speaking was James Esses, a founder of Thoughtful Therapists, who campaign against regulation of conversion therapy, alongside O'Malley, Esses claims to have been discriminated against for his "gender critical beliefs" after being removed as a volunteer counsellor by Childline, but has publicly stated that while working as a volunteer he frequently attempted to persuade trans children to change their gender identity, a practice that fits the BACP definition of gender identity conversion therapy.
"Conversion therapy is the term for therapy that assumes certain sexual orientations or gender identities are inferior to others, and seeks to change or suppress them on that basis." - BACP, Memorandum of Understanding on Conversion Therapy in the UK
Who are the Family Education Trust?
FET include among their trustees Julie Maxwell, a doctor who featured in the anti-trans, creationist organisation Truth In Science's DVD sent to schools. FET has a long history of opposition to women's, children's and LGBTQ+ rights, including:
FET is also linked into the broader global "anti-gender" and ultra-conservative movements. In 2017 FET attended the World Family Congress, an ultraconservative meeting held in Hungary. FET's reporting praised the keynote speech given by right wing Hungarian Prime Minister Viktor Orbán, a homophobic, transphobic and racist screed which included claims that Europe was being "besieged" by immigrants and raised the spectre of demographic replacement, a common white supremacist conspiracy theory talking point.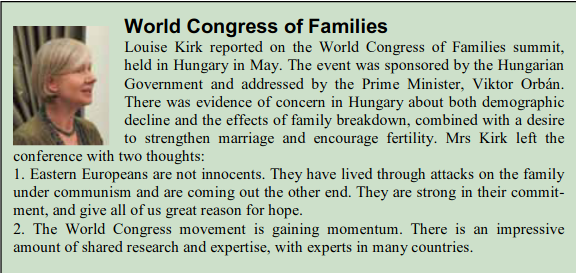 Excerpt from FET's 2017 Newsletter
Gender Critical meetup
Editor's note: A previous version of this article incorrectly stated that the gender critical meetup happened on the day of the conference, we have since seen evidence indicating that it happened the day before
On the evening before the conference (20th of May 2022), O'Malley met with a number of figures from the GC movement for a meal at the Athenaeum club, a private dining space within walking distance of the FET conference's central London venue. At attendance at the meal were: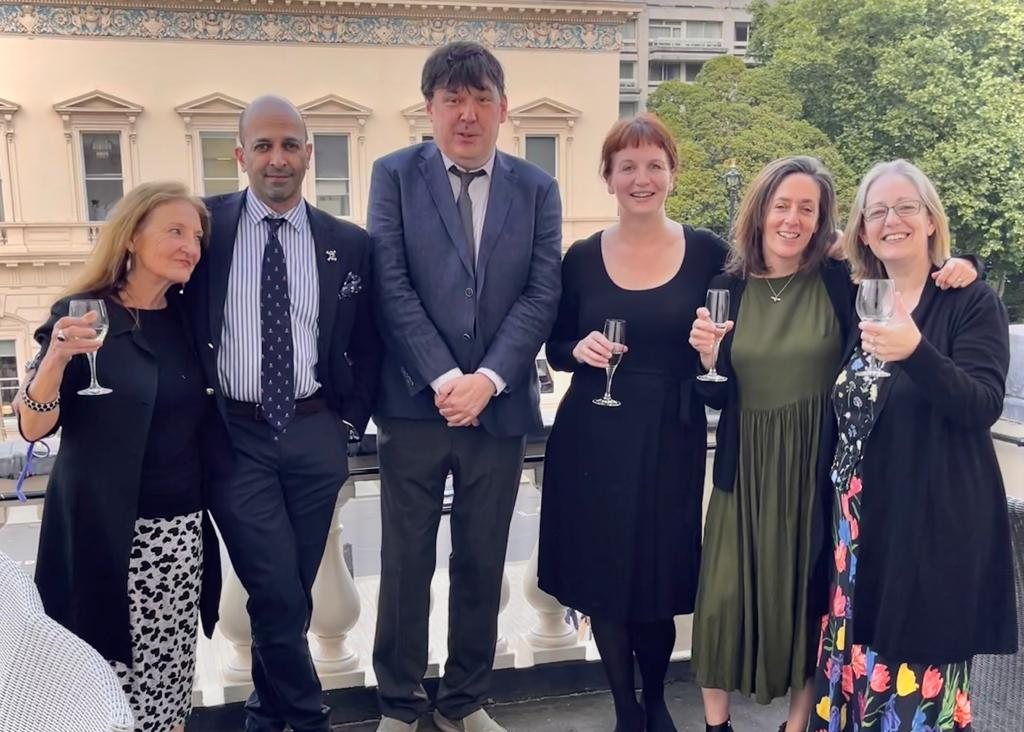 Genspect
O'Malley and Hakeem's Genspect organisation appears to have deep ties to GICE, as well as existing complaints, Genspect supports the extremist group Our Duty, who call for "100% desistance" of trans children, and the Bayswater Support Group, a parent group who promote the notorious conversion therapy manual Desist, Detrans & Detox on their website.
FET oppose a ban on any form of Sexual Orientation and Gender Identity Conversion Efforts (SOGICE), on the grounds that "A conversion therapy ban will effectively make it a crime to suggest to a person who follows a homosexual, bisexual or transgender path that they are on the wrong track and that such a lifestyle may be harmful".
It is clear that the FET conference is yet another event which allowed the ostensibly secular GC movement and ultraconservative religious groups to rub elbows and make alliances. Gender identity conversion efforts appear to be yet another issue where these movements work in concert and are openly allying with each other, with ultraconservatives clearly seeing gender identity as a wedge issue through which they can pursue a wider reactionary agenda.
---
Tags: