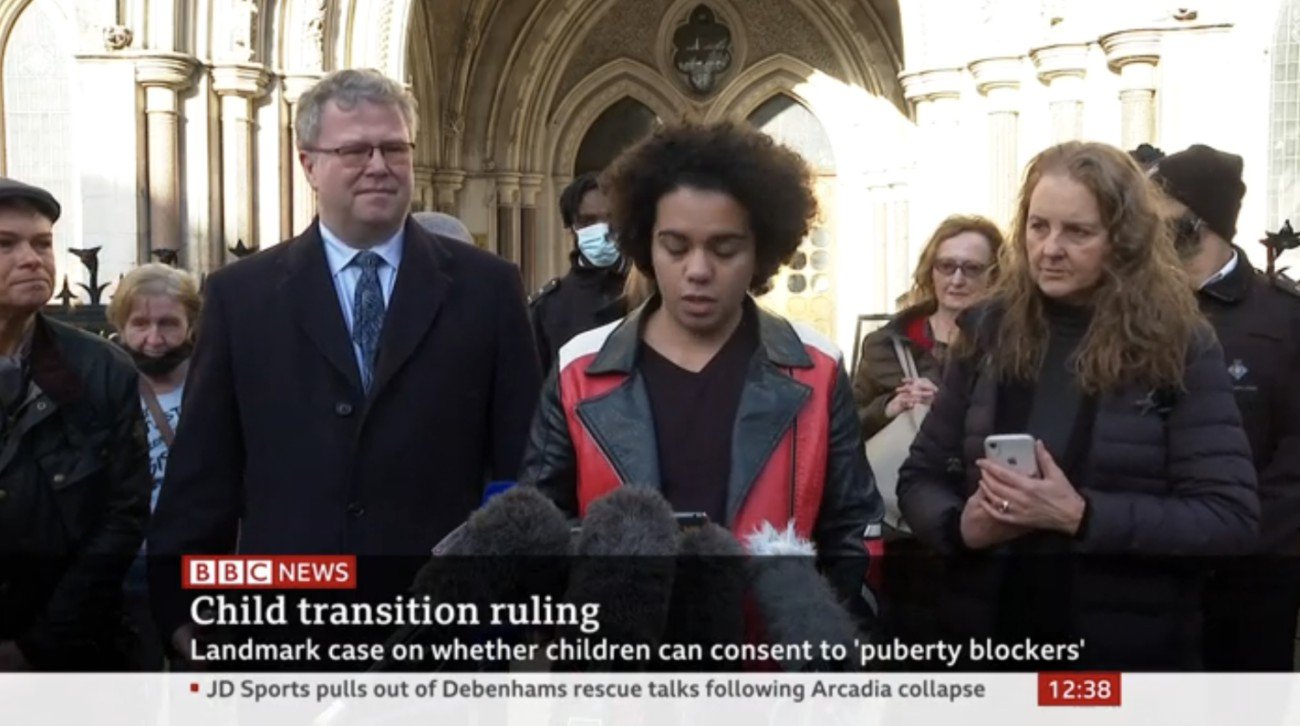 Questions have been raised about the significance of a medical expert in Bell v Tavistock and his apparent lack of relevant expertise on transgender health matters. This is in the context of the fact the ruling relied on his submission heavily in the final judgement, which ruled that young people under 16 are unlikely to be able to consent to puberty blockers. Since the case, a joint statement by every regional and national professional standards body on transgender health practice as well as the international umbrella body which defines the standards trans health professionals operate under, has condemned the ruling1.
Simon Whitten, a podcaster who reports on pseudoscience drew attention to the fact that one significant contributor who was cited multiple times in the final judgement2 has numerous widely published concerns standing against him, in particular that he has a track record of providing expertise outside of his specialisation in cases connected with the US based evangelical-right legal campaigning firm Alliance Defending Freedom3 (ADF). The ADF have a very long track record on opposing women's and LGBT human rights including making homosexuality illegal4, fighting to support commercial discrimination against gay customers5, defending the movement to push conversion therapy on LGBT people6, and discrimination against same-sex married people7.
As Whitten notes, it appears that this is already a well known issue among human rights activists in the United States. According to St Louis LGBT news service BOOM.lgbt Paul Hruz, a paediatric diabetes specialist, has been denounced for his work providing expertise on trans rights cases even by his own university8.
When I contacted Washington University, I was given this information:

"Dr Hruz is NOT a member of our DSD team, NOR is he an expert in transgender health as he has never taken care of a transgender person. Dr. Hruz admits that he has not treated any transgender patients, patients with gender dysphoria, conducted peer-reviewed research about gender identity, transgender people, or gender dysphoria; and is not a psychiatrist, a psychologist, nor mental health care provider of any kind, who could speak knowledgeably of transgender health."
US based human rights campaigning organization Southern Poverty Law Center has described this as part of a wider strategy in the American Christian right9 - in essence each time they set up such a case there is a possibility that biased expertise may be admitted by court, and as such this runs the chance of setting up precedents based on faulty evidence given from wide outside the broader medical consensus on scientific matters. We are not aware of the degree to which this tactic has previously been successful in the UK, although we do note that Keira Bell's solicitor Paul Conrathe has a long running history as a campaigning lawyer in the UK on a string of cases against abortion rights10, Gillick competence and sexual health support for minors11, and other Christian right hot topics12 13 14 including as bringing a judicial review against the BBC for airing blasphemous content in Jerry Springer: The Musical.15
At Trans Safety Network, we are concerned about the influence of extremely partisan and out of specialism expertise in this case, driven strongly by a Christian right motivated to shut down healthcare for trans people. We are concerned and wonder why GIDS appear to have done so little to challenge this, so far as public evidence is available from the final ruling.
It is worth noting that this ruling is out of step with the broader medical consensus in bodies dealing with trans health and related research, and with real clinical experience. It also does not reflect an awareness of the ethical concerns and empirical realities laid out as part of ongoing academic discussions within the field16 where it appears to be widely understood that major mainstream media organs are failing to educate the public adequately about norms in treatment of minors, and in particular around the complexities of treatment for young trans people. We think this following quote from the EPATH statement ought to weigh heavily on those in the press rushing to condemn the international consensus on trans healthcare for minors established over decades of practice in the wake of this judgement.
The board of directors of WPATH, EPATH, USPATH, AsiaPATH, CPATH, AusPATH and PATHA all strongly disagree with the recent judgment of the London High Court in Bell v. Tavistock. We believe this decision will result in significant harm to the affected children and their families. We oppose this ruling and urge that this ruling be appealed and overturned. Dec 17, 2020
---
---
Tags: